8755 Китонгу
Описание
Исцеляющий Рахи желтого цвета
Описание от Лего:
Powerful Rahi protector!
The mysterious beast called Keetongu is the Toa Hordika's only hope of defeating the Visorak and being returned to normal! But can they find him in time?
His whirling shields can absorb any energy hurled at him. He can then send that energy back at his opponent using his Rhotuka spinner!
Flip down his chest piece to reveal his hidden Rhotuka launcher.
New feature! Pull the rip-cord to send his spinner flying up to 50 feet/15 metres!
Keetongu stands over 7 inches/17 cm high!
Includes building instructions to combine with #8756 Sidorak to create Sentrakh!
Инструкция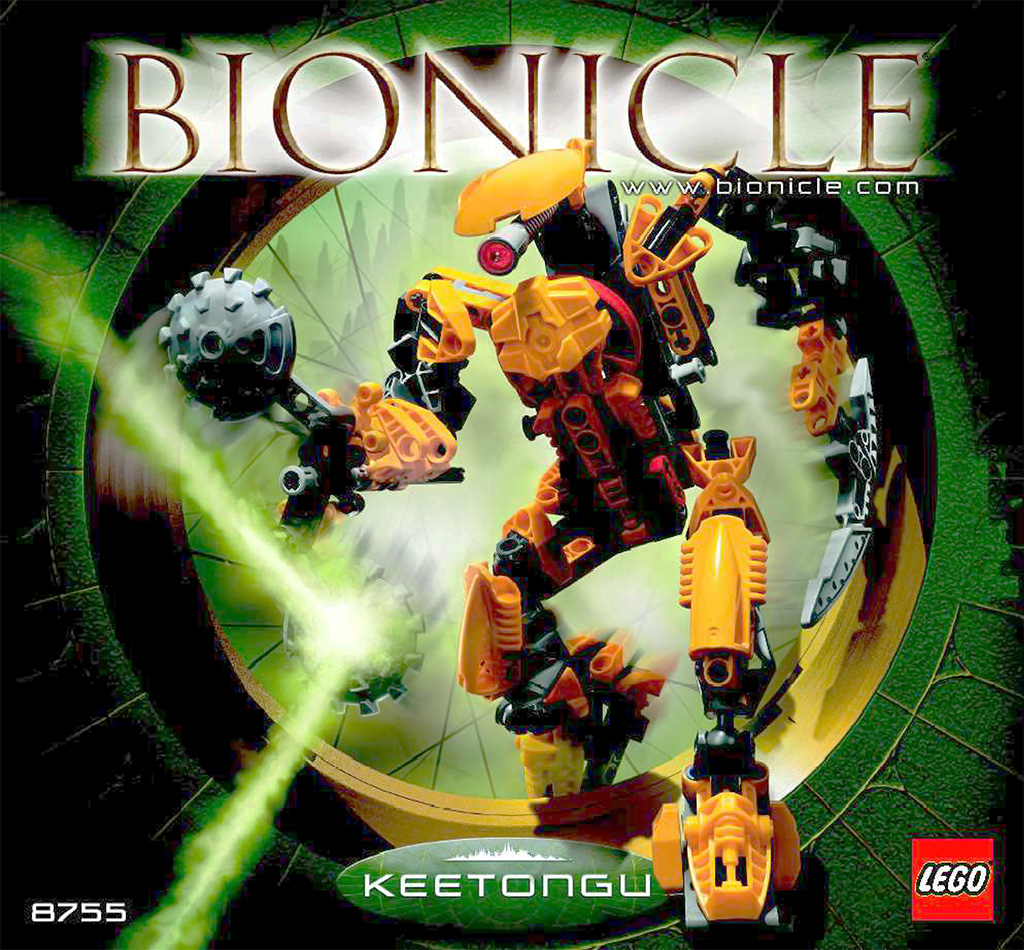 Галерея